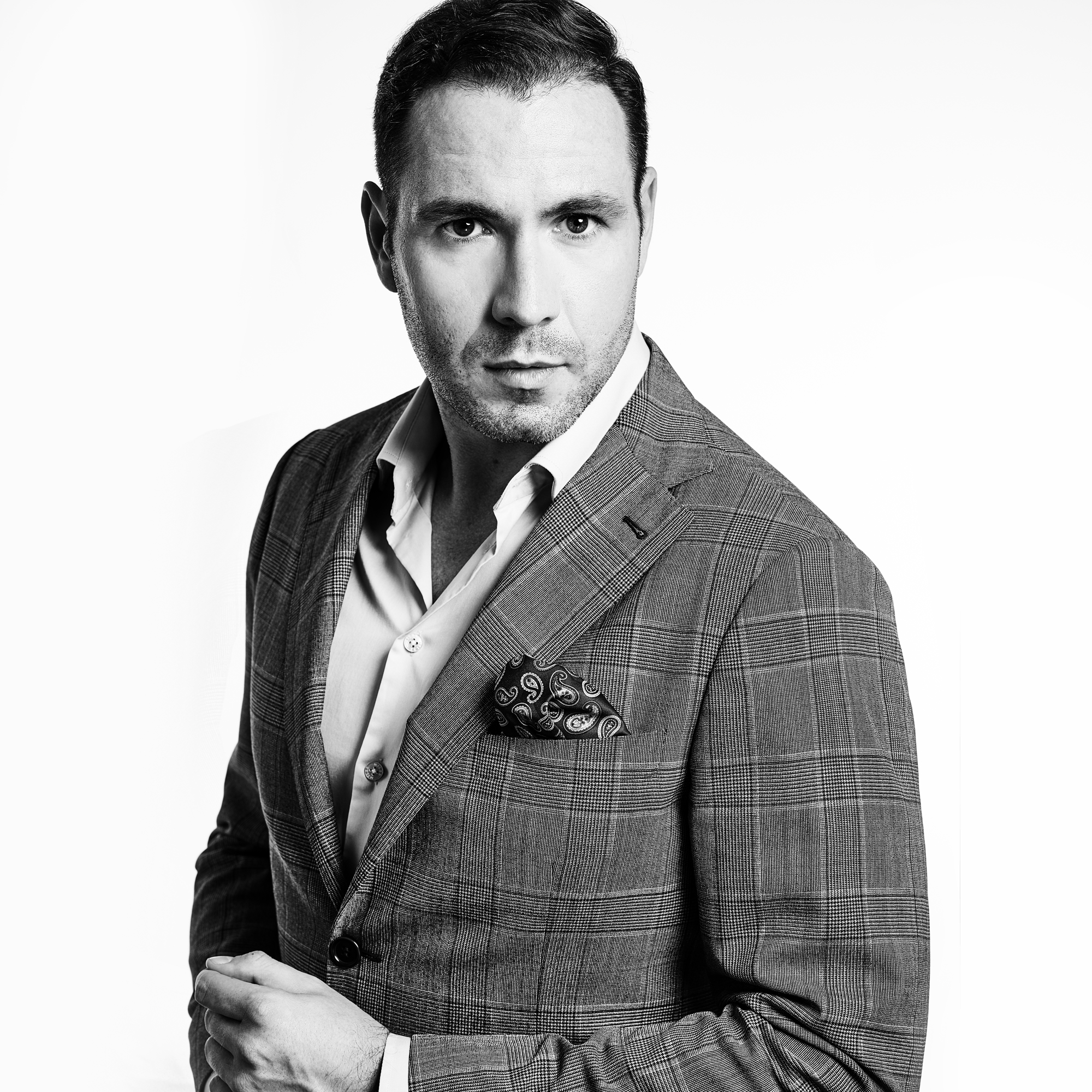 CEO
12 years of experience in communication services for FMCG brands, as well as construction, pharmaceutical, tobacco, automotive and financial brands.
Experience in network agencies and in marketing departments. Over 1 000 international ATL, BTL and digital projects, as well as product launches in Poland and abroad.
Passionate about strategy and creating unconventional business models.
Production Manager
A graduate of the instrumental department in the bass class under the guidance of Prof. Andrzej Mysiński at the Fryderyk Chopin Academy of Music in Warsaw.
During his studies, he worked with the National Philharmonic and the Polish Radio Orchestra. From 1995-1997, along with the Philharmonie der Nationen under the direction of Justus Frantz he visited Europe, The Caribbean and Asia.
He has been associated with advertising since 1998.
Creative Director
15 years in the advertising industry, including over 6 years as a creative director.
She worked on large campaigns which integrated several communication channels ATL, BTL, and digital. Recently, as a creative director, she worked at the Warsaw branch of the GDP advertising agency. She created campaigns for clients such as: Lidl, Lech, Lubella, Raiffeisen Bank, BP petrol stations, Grolsh, Lisner, Aviko, Wedel, Oriflame, Bourjois, Rimmel and many others.
Her works have been rewarded at competitions, including Effie and Kreatura.
In her work, she values aesthetics and emphasizes that "beauty is a key element of our life, so important that we spend a lot of money on it" -said the British neurologist Semir Zeki studying the influence of images on the human brain.
She is passionate about film and fire direction.
Art Director
As he says himself, he has been in the industry for so long that he can still remember floppy disks, faxes and SCSI disks. Aside from the fame and money, the idea of photoshop was what tempted his to work in advertising. He was never interested in computers until, as a amateur photographer, he discovered the power of Adobe. That's how it all began.
From being a photo-editor, later on working as a drum scanner operator, DPD specialist, to a designer and director-art director. A rags to riches story.
Outside the office, he enjoys sleeping, traveling and good food.
Art Director
Z branżą kreatywną związany od przeszło 10 lat, jako grafik designer i art director. Fetyszysta logotypów, ilustrator offowy i entuzjasta tenisa stołowego.
Zgłębia wiedzę na temat "Jak być lepszym człowiekiem nienawidząc ludzi".  Syn swojej matki, ojciec swojej córki.
Kuriozum i konkret to jego ulubione słowa.
Financial Specialist
Porwana przez świat reklamy już od czasów studiów. Przez 10 lat zdobywała doświadczenie w prowadzeniu programów lojalnościowych i uparcie dążyła do poznania tajemnic ochronnych danych osobowych. Następnie "rzucona" przez życie do Paryża z zawodową przerwą zamienioną na największe życiowe osiągnięcie – zostanie mamą dwóch wspaniałych córek.Od ponad 4 lat nowe zawodowe rozdanie. Świat finansów, cyferek, przelewów, faktur, raportów i dbałości o finansowy sukces firmy. Najlepsza przyjaciółka Excela.
Prywatnie dumna mama z pasją do sztuki, ciekawa świata, uzależniona od czytania i sportowo wciągnięta przez golf, pływanie i sporty zimowe.
Account Manager
The most optimistic and positive minded account manager. With 10 years of experience in the advertising industry, he has worked for key clients in the pharmaceutical industry.
Outside of the office, he enjoys sports (jogging, swimming and cycling), he is also a great cook.
As he himself claims, an inexhaustible amount of energy lies within him.
Account Executive
Officially associated with advertising since 2016, in reality the industry has been an interest of hers for much longer. She started out as a PR specialist, later working as a junior project manager. What drives her most in her work is the diversity of tasks and the fact that she can challenge herself every single day.
She spent most of her life on stage and in dance class.
She is passionate about American literature, art history and fashion.